Sunday March 17, 2019
Monday – Intervals- 12 x 400 @ 10K pace
Good run at track this afternoon. I decided to run in the afternoon on a Monday since Tuesday may be a washout with the expected rain and its nice in the afternoon still.
I ran with Owen who came out to do his own track work with spring break this week.
My goal was to run about 2 min/400 which I was targeting a 10K pace. It felt fairly easy and I kept a 1:53 pace for all 12.
It felt long but not too difficult, but a good steady workout. I ended the last 400 faster and ran a 1:32. It was a nice cloudy and somewhat breezy day. At times there was a light sprinkle, just a taste of what's expected overnight and into Tuesday. It's nice to be done and have a rest day tomorrow. And I can't wait for chili tonight for dinner!
Tuesday– Easy run… 6 miles
I decided to do my run this afternoon since the temperature was very nice.. around 58 and cloudy skies. This marks the 4th straight day of running but will take tomorrow off. This week has been a little out of my norm as I moved up my speed workout to Monday instead of Tuesday and moved up my Wednesday run to today. Now I'll have Wednesday off and do my easy run Thursday with a long run on the treadmill Friday as I have a 1/2 at work.
Thursday– Easy run… 4.6 miles
This was the first run of the week at my normal early morning hour after running in the afternoon all week. It was an adjusted week with some of my runs moving up a day to see Carrie race this weekend. I was short on my distance with a target of 5 miles with an actual distance of 4.6, but it was a good controlled run without exerting too much energy.
Friday- Long run… 11 miles (treadmill)
This may have been one of my best long runs in a very long time. I ran at the gym this morning after a 1/2 day at work. Part of the reasoning for running on the treadmill was to give my feet a break from the hard asphalt fo the roads and also that it was a little breezy outside.
I also wanted to just be in a zone where I could just run with no distractions that you face on the roads including cars, cyclists, and others.
Of course, the treadmill at my gym is set for 30 minutes so I treated it like stopping at red lights. It I had my schedule of hydration (Skratch strawberry mix w/ water) and 2 honey stinger fruit punch chews every 4 miles on the dot! It was a great run and I felt very fresh throughout.
Only did I feel a little soreness at the bottom of my heels around 8 – 8 1/2 miles but it never got bad and I was able to close the last 1/4 mile at a 7:08 pace. Afterwards, I did a little strength training on my back and shoulders along with core, stretching, and rolling. I am pleased with today's effort and can rest tomorrow watching Carrie race in the 10K!
Saturday– Carrie's 10K race
This morning I got to watch Carrie defend her title at the GCU Run To Fight Cancer 10K. Last year she ran her first 10K at this event and won it. This year, she got her repeat and ran a strong race. She was by herself for a good portion of the run which makes it hard to get a quick time but she perservered and put in a solid race and took home the victory!
It was a gorgeous morning for a race with temps in the upper 50's with a slight breeze. It was a great morning all around and a great cause to help fight Cancer!
Sunday– Easy run… 4 miles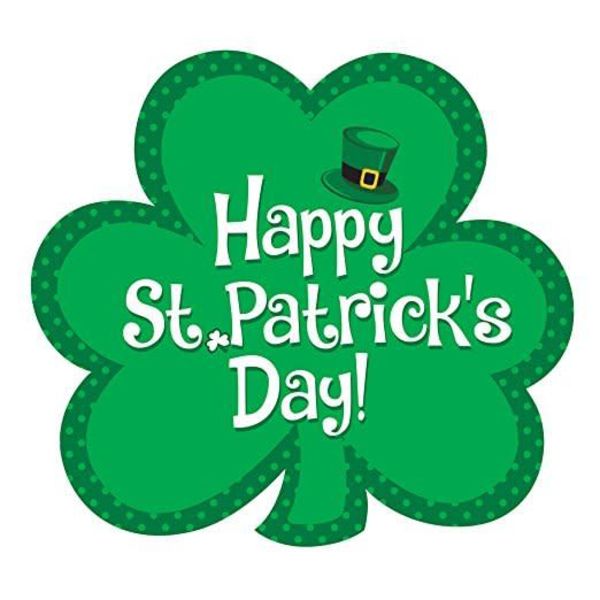 Happy St. Patrick's Day!
This morning donned in a green running shirt, I set out for an easy 4 miless celebrating another great week of training.  It was nice and cool with temps near upper 50's, still comfortable but the morning lows are starting to creep up little by little. I started my morning by getting in a total body strength training at the gym around 6:15 then drove out to the YMCA in Tempe where Carrie and her friend Kara were running the canal. Carrie ran from home early this morning to get in 18.1 miles for her long run, this coming off an incredible 10K race yesterday.
When I finished my run, Carrie and Kara came by the car and Carrie took in some water and and headed home for the final 6 miles. She said she felt pretty good even with a hard effort race just 24 hours prior.
Week 6 recap…
I have officially reached the halfway point in training as I inch my way closer to Eugene. It was a very good week and somewhat adjusted workouts as I moved up some of the runs to be able to see Carrie race this weekend.
My speed workout felt fresh, the long run went very well and I was able to help prevent some of the hard pounding of the pavement by running on the treadmill which I don't do often.. I do believe the treadmill is a nice change of pace and also provides a good workout when you want to change it up or want to lessen some of the pounding on your feet.
Looking ahead, week 7 closes out with a 12 mile long run that will involve some hills throughout Ahwatukee. Then in week 8 my cutback week, will be the last short race (5K) out in Queen Creek to gauge my training and also to see if I able to keep up the speed which has been going extremely well on my 5K races.
Spring is around the corner officially and the next few weeks are critical in all areas. I'm very pleased with my nutrition, strength training, and post workout stretching and rolling exercises.
Until spring… which is only 3 days away! Have a great run and make the most out of your steps!